PERSONAL* My Outfit.. These pants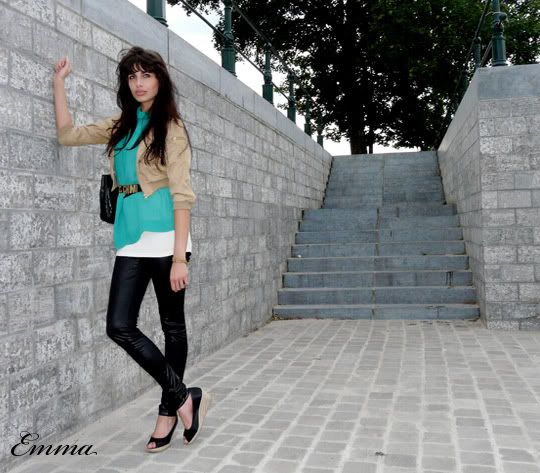 I
t seems like I have been living in these Patrizia Pepe pants the last few weeks.
Must be the fact that they're so light, comfortable and easy to combine.
Oh well, it's only by wearing your clothes to the fullest that they become worth their price.
ps; glad to read I'm not the only one pretending to be a tourist when taking pics!
Jacket: H&M
Green top: Zara
White under top: H&M
Pants: Patrizia Pepe
Belt: Moschino vintage
Bracelet: vintage (my new favorite piece of jewellery)
Wedges: H&M
Purse: Chanel

31 mei 2009